We run our Leaders in Training programme (LITs) on a bi-annual basis, and the next group will be for the 2024-25 season. For the 2023-24 season we'd encourage any sailor keen to take part in the programme to do some volunteering / assisting over the course of the season.
Any experienced club member between the ages of 14-16, and who is ready to commit to the programme, is encouraged to apply.
Please read all the information and feel free to get in touch with any questions.
For many of the instructors at the club, working in the watersports industry has literally taken them around the world. This is the start of your journey!
Programme Aims:
To develop your knowledge and skill base to teach basic session elements to groups of young students
To feel like you've gained more leadership abilities and are comfortable leading a group through a task.
To feel you can relate to others with different learning styles, and adjust your teaching techniques and session plans appropriately.
To become more productive in your personal life with goal setting and planning.
To help you prepare for your professional qualifications.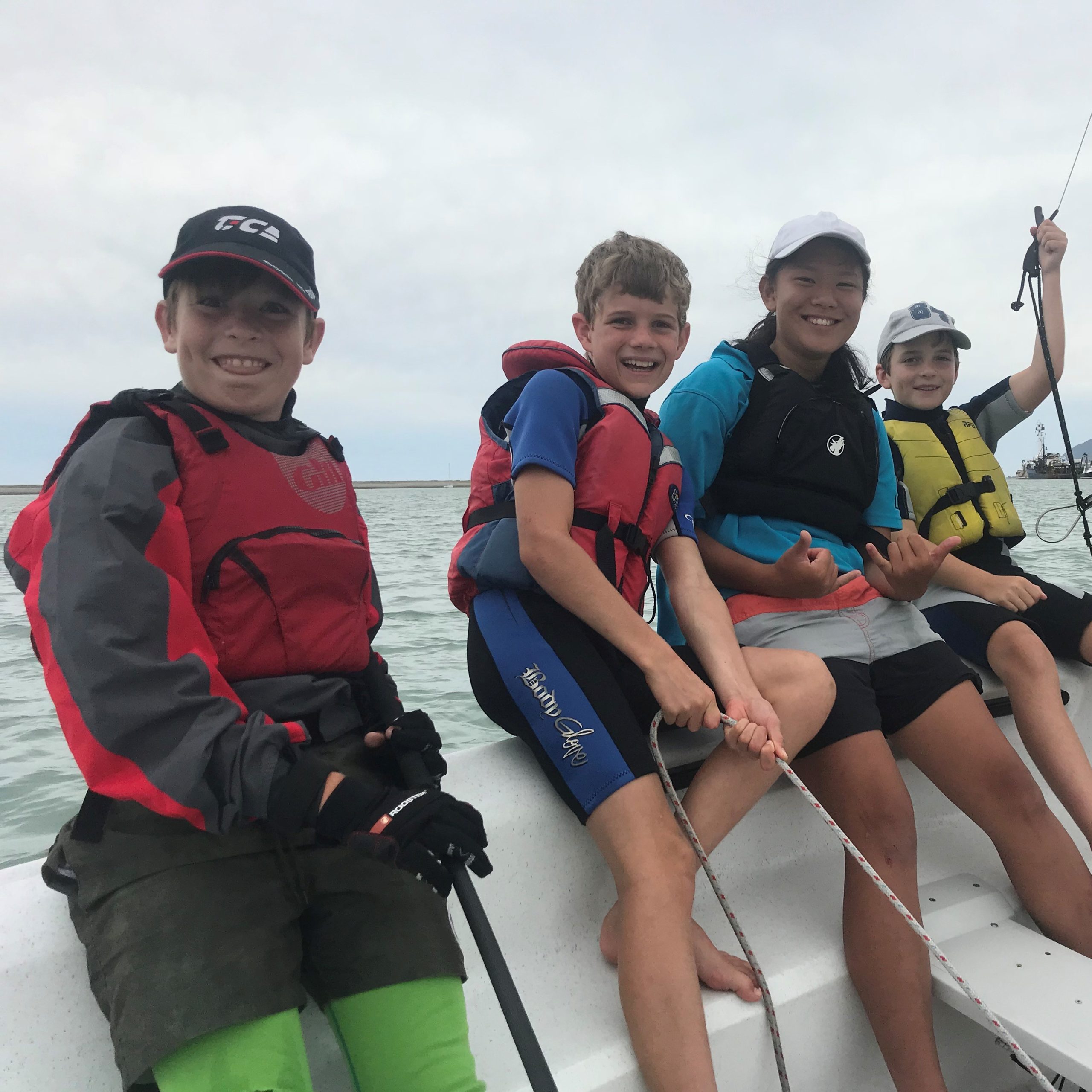 Costs
It is important to get this out of the way at the start! We aim to cover the costs of the programme in two ways.
Course Fees / Parent contribution
NYC covers the indirect costs incl. admin time, programme development time, resources, ongoing mentoring and supervision from experienced instructors etc…
The direct costs that we need to cover total ~$1400 per candidate.
This price includes:
28.5 Hours training with a senior instructor on coaching methods and techniques every other Saturday during term times 4 and 1. – $250
RYA Powerboat Level 2 Course – $644
Marine First Aid Course (NZQA 6400,6401,6402) – $230
Maritime VHF Operator Course – $120
YNZ Learn to Sail Coach Course – $150
The $1400 is not required up front, but will be spread over the course of the season/year as the external courses are scheduled. NB. If someone already has a suitable first aid certificate or a VHF certificate for example, they will be able to save on this cost. Also, please note that as the majority of these courses are run by external providers, NYC is cannot guarantee that there won't be any price changes.
Timeline:
Term 4: LIT session, every other Saturday morning 09:00 – 12:00
Assist with at least one session per week of Term-Time-Training
Summer Holidays: Assist for at least 1 full week of the summer holidays
Term 1: LIT session, every other Saturday morning 09:00 – 12:00
Assist with at least one session per week of Term-Time-Training
External Courses
YNZ Learn to Sail Coach Course (2 days)

(Buddy coach if <15, Assistant LTS Coach if >15)

RYA Powerboat Level 2 Course (2 days)
Marine First Aid Certificate (NZQA 6400, 6401, 6402) (2 days)
Maritime VHF Operator Course (online study – notional 30hrs)
These courses will be run by external providers and the price of these qualifications are included in the total programme cost. Each of these courses will be organised separately from the main LIT training at dates to be arranged. It is hoped that they will all be completed during the season, but if not, definitely before the start of the following season.
LIT session content (including, but not limited to):
YNZ Embark – Coaching 101
Instructor/coach roles & responsibilities
Leadership – what does it mean?
Safety & risk assessing
Re-capping and developing knowledge of the basic theory elements

knots,
parts of the boat/sail,
launching/landing,
How a Sail works & The Points of Sail,
Tides,
Wind and weather,
Shorebased games & On-water games,
Land drills

Presentation Skills

body language, instructor 'voice' confidence, use of visual aids / presentation aids

Teaching/Instructing/Coaching Theory

Personality types
Learning & Teaching styles

Teach the group a new skill not sailing related
Personal sailing skills as relevant to instructing

Follow the leader, dry capsizing, sailing through your voice

Course Planning & Session Planning
The "Instructor Tool Box"
Powerboat driving (for those 15 and over)
Fundraising
Most of the sessions will be led by you, the candidates, with the trainer guiding the discussion, providing feedback and overall direction. Some will be led by the trainer. There will also be some background reading, preparation and planning required outside of the programme times.
What is expected from you?
Firstly, it is important to recognise that you are making the step from being a sailor at the club to a role model for younger sailors, and representative of the club. You will be signing up to the Sport NZ Coaches Code of Ethics, and you will be expected to act in a professional manner at all times. The Sailing School team play a big part in making the club a welcoming place.
To become a great coach it is important that you spend time out on real sessions putting into practice what you have learnt and soaking up new ideas from experienced coaches at the club. Many people learn best by doing, and the sessions assisting on term time training during the holidays, with the mentoring and support from experienced instructors are a huge opportunity for developing your skills. It is also your contribution towards the programme.
You will be asked to complete "session review" forms (Online) after each session assisting a coach. This is both a valuable tool for learning and getting you into good habits for session planning/reviewing as an instructor. It will also help your coach developer assess you and give them insight to your development.
We would also encourage you to volunteer on safety boat duty during Saturday racing or Tuesday Twilight racing.
How do you apply?
Applications are currently closed, and will open ahead of the 2024-25 programme.
Please ensure that you and your parents have read all of the information, and then fill out the application form below. There are questions that require some detailed answers, so have a look through the form and note down the questions first, and then come back to complete the form.
The 8 lucky candidates will be selected from the applications received by a panel. The factors that will be considered are;
Personal Sailing Ability
Enthusiasm already shown and any assisting already completed
Perceived instructing/coaching potential
Completed application forms
We will also be aiming for a 50/50 gender balance on the programme
All applications must be complete by September 30th
If you have questions, please get in touch.
Pathway to paid work at NYC
As well as a great grounding in the operations at NYC you will hopefully gain internationally recognised qualifications that will help to start your career as a paid water sports coach. The requirements to be able to take on paid work at the club are:
YNZ Assistant LTS Coach (means >15yrs old)
RYA Powerboat Level 2
Maritime VHF Operator Certificate
Marine First Aid

Being confident and competent enough to lead your own group.
How far can this take me!?
With the qualifications included in the course the world is your oyster! We have seen many of our instructors making great use of their training and experience at the club to head off overseas to teach watersports at USA Summer Camps, UK watersports centres, skippering and hosting on Caribbean yachting camps, and working in the Superyacht industry. With the easing of travel restrictions, you can look forward to accessing these exciting opportunities!
Even during the past two years, previous members of the team have taken up roles at prestigious Auckland yacht clubs, and worked for Yachting New Zealand.